About Us
The member-owned and operated Integrated Trust Network (ITN) is a layer-two, protocol-agnostic digital infrastructure built to provide trusted identity services for connected mobility and IoT commerce.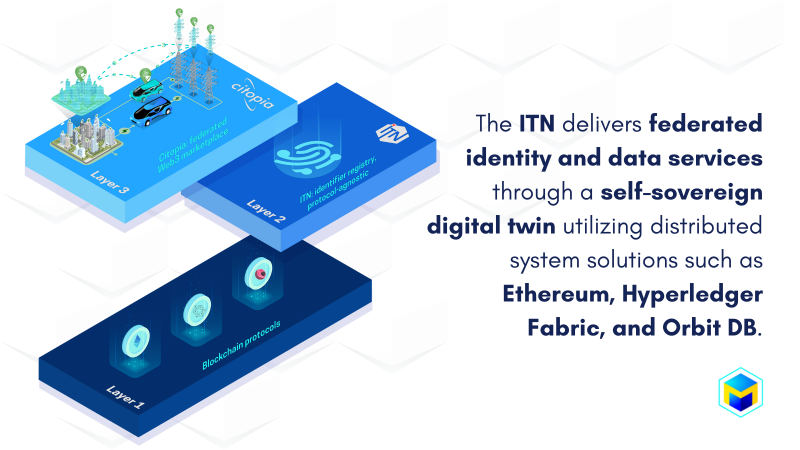 Integrated Trust Network

In the New Economy of Movement, Federated Networks are a necessity to manage digital identities, trusted data sharing, and business automation. MOBI, MEF and AAIS along with several other entities have partnered to create the Integrated Trust Network, or ITN, a member-owned and operated protocol-agnostic digital infrastructure that provides the core trust services of governance, authority, identity, and assurance. At its core, ITN is about joint value creation. It is designed to easily integrate with existing systems across all industries. The ITN vision is to become the trust infrastructure of choice for businesses and industry consortia seeking to create new revenue streams and reduce operational costs. Organizations and consortia are invited to join the member-owned and operated ITN to provide a new trust infrastructure for the Internet and create new business models.


In 2019, MOBI released its first standard, MOBI VID, which leverages the internationally-accepted VIN Standard and W3C DIDs Standard to define a vehicle's Self-Sovereign Digital Twin™, or SSDT™. In 2020, MOBI completed a pilot with Ford, BMW, Honda, GM, and Renault to demonstrate the viability of MOBI VID. Through this pilot, it was determined that successfully executing a connected system for decentralized vehicle identity requires the creation of a federated DID registry. In response, the MOBI community began development on the Open Mobility Network (OMN) in 2020, later renamed to mobiNET in 2021. Seeking to expand the value of mobiNET across industries, MOBI began partnering with other consortia and mobiNET evolved into the Integrated Trust Network (ITN).The ITN is a key component of MOBI's Web3 Technology Stack, which also includes the MOBI consortium and Citopia.